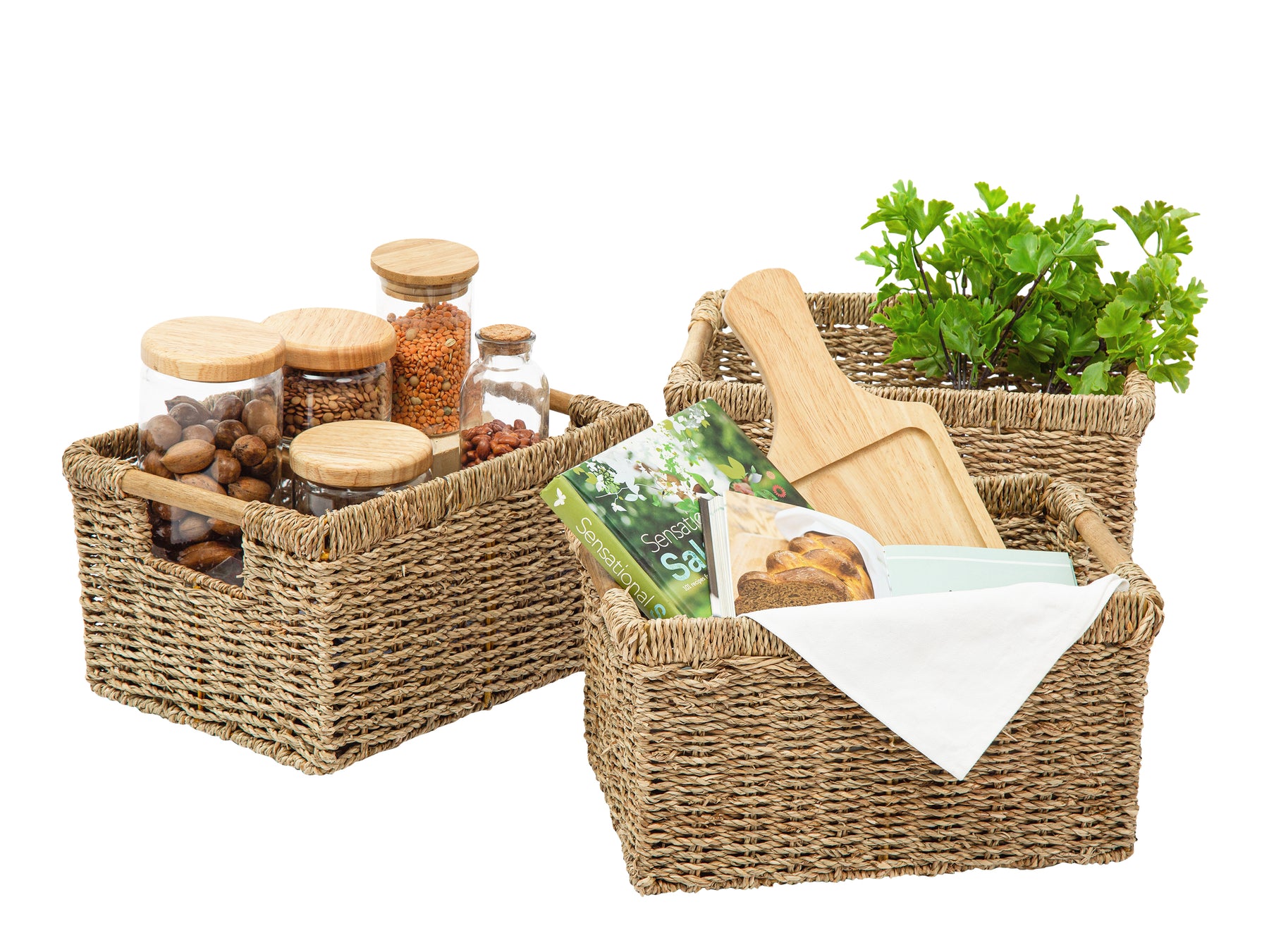 The Benefits of Seagrass Baskets: Why They're a Sustainable Choice
Seagrass baskets are not only beautiful and versatile, but also a sustainable choice for your home decor. Here are some of the benefits of using seagrass baskets:
Renewable Material: Seagrass is a fast-growing and renewable material, making it a more sustainable option compared to other materials such as plastic or synthetic fibers. This means that seagrass baskets have a lower environmental impact and are a more eco-friendly choice.

Handmade Craftsmanship: Seagrass baskets are often made by hand, using traditional weaving techniques that have been passed down through generations. This means that each basket is unique and reflects the culture and heritage of the local people who make them. By supporting these artisans, you are helping to preserve their traditional skills and keep their communities thriving.

Biodegradable: Unlike plastic or synthetic materials, seagrass baskets are biodegradable and will not harm the environment when they are disposed of. This means that they are a more sustainable choice in the long term, as they will not contribute to the buildup of waste in landfills.

Versatile: Seagrass baskets come in a variety of shapes and sizes, making them a versatile choice for your home decor. They can be used for storage, planters, decorative accents, and more, and their natural texture and color adds warmth and elegance to any room.

Low Maintenance: Seagrass baskets are naturally resistant to moisture, making them easy to clean and maintain. They can be wiped down with a damp cloth and left to dry, and do not require any special cleaning products or tools.
In conclusion, seagrass baskets are not only beautiful and versatile, but also a sustainable choice for your home decor. By choosing seagrass baskets, you are supporting local artisans, reducing your environmental impact, and adding a touch of natural beauty to your home. So why not consider seagrass baskets for your next home decor project?