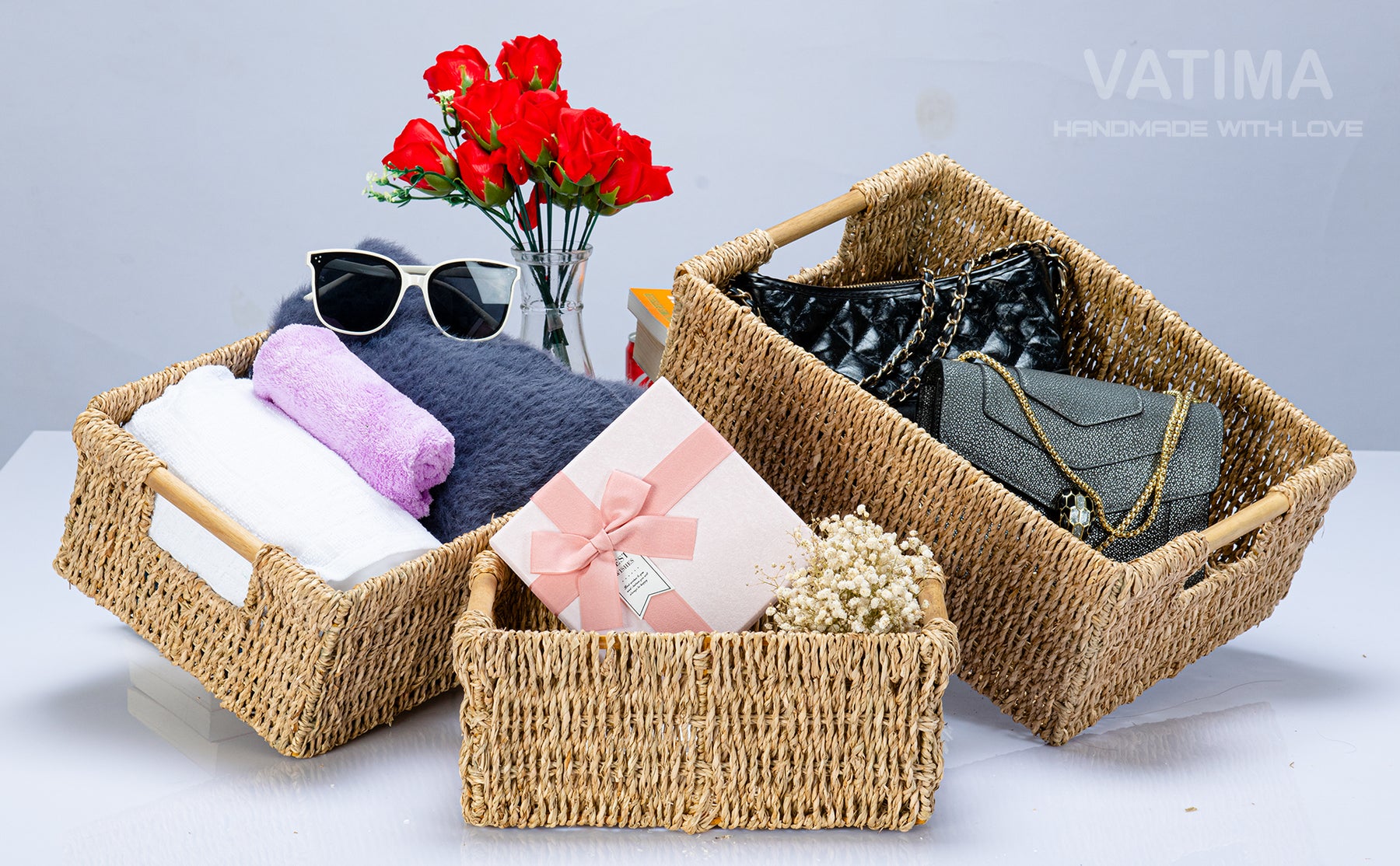 The Beauty and Versatility of Seagrass Baskets
When it comes to home decor and organization, seagrass baskets are a versatile and beautiful option that can add a touch of natural elegance to any room. These handcrafted baskets are made from dried seagrass, which gives them a unique texture and color that can vary from pale beige to a rich brown.
Here are some reasons why seagrass baskets are a great addition to your home:
Eco-Friendly: Seagrass baskets are made from sustainable and renewable materials, which makes them an eco-friendly choice for your home. Unlike plastic or synthetic materials, seagrass is biodegradable and does not contribute to environmental pollution.

Durability: Seagrass baskets are sturdy and durable, which makes them a reliable storage option for your home. They can hold heavy items without breaking or losing their shape, and their natural water resistance makes them suitable for use in damp areas such as the bathroom or laundry room.

Style: Seagrass baskets have a unique and natural beauty that can add warmth and texture to any decor style, from bohemian to coastal. They can be used to store blankets, magazines, toys, or as a decorative accent on shelves or tables.

Handcrafted: Seagrass baskets are typically handcrafted by skilled artisans, which adds a personal touch to your home decor. Each basket is unique and reflects the artisan's skill and creativity.

Easy to Maintain: Seagrass baskets are easy to clean and maintain. You can wipe them down with a damp cloth or use a soft brush to remove any debris.
In summary, seagrass baskets are a beautiful, eco-friendly, and versatile addition to any home. Their unique texture and natural beauty make them a great choice for storage and decor, and their durability ensures that they will last for years to come. So if you're looking for a sustainable and stylish storage solution, seagrass baskets are definitely worth considering!