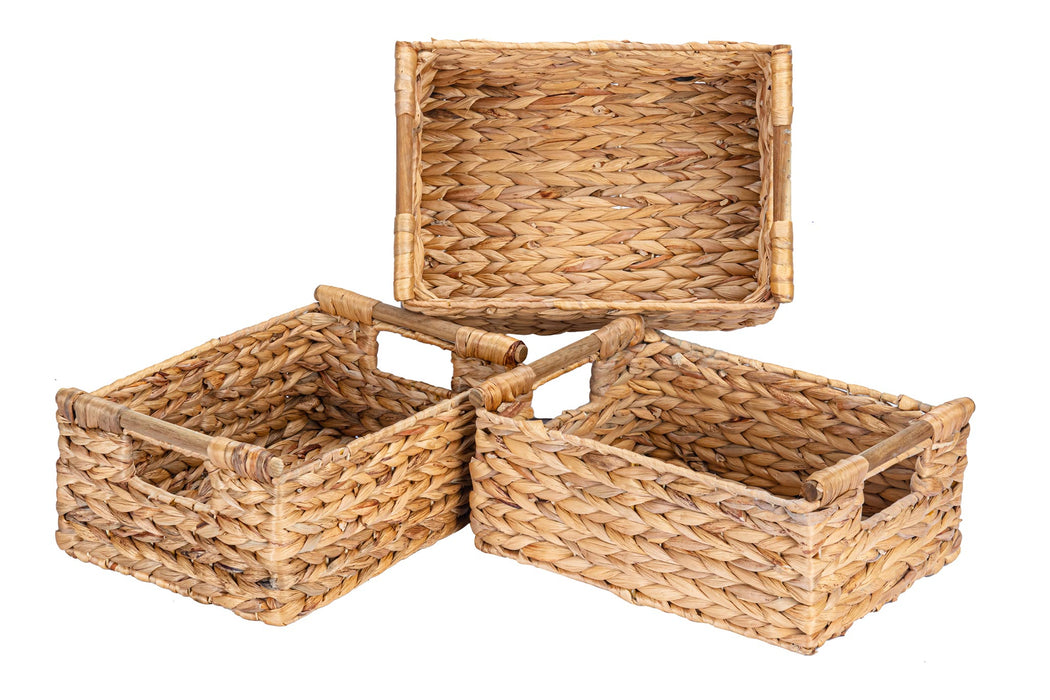 3 Medium Rectangular Wicker Basket for Organizing - Low
✅ CONVENIENT AND ATTRACTIVE - Whether it be by way of pure decor, storage, or organization for kitchen, pantry, or bathroom. These natural baskets with handles suit your home in every way. The rectangular baskets wicker is great for magazines, games, pet toys, media, household items.
✅ NATURAL & HIGH QUALITY - Our wicker storage baskets for a shelf are made of Water Hyacinth, was carefully handcrafted to perfection. It comes with an iron frame for sturdy storage. The wooden handles on both sides are not only pretty but to help you easy to carry the wicker basket.
✅ IDEAL FOR HOME - wicker basket with handle is an easy and affordable way to change the style of your home. With its natural design, the basket storage wicker makes nice neutral backdrops and can brighten your day as well as impress your guests.
✅ MEDIUM WICKER BASKET: 13.6"L x 9.5"W x 5.6"H. These wicker baskets are convenient and easy to storage for drawers, shelves, desks, or anywhere in the house.
✅ THE BEST CUSTOMER SERVICE - With our famous 100% satisfaction, you can have peace of mind. If for any reason you're not completely happy with your purchase- if it breaks, if it's damaged in shipping, or any other reason - simply let us know and we will definitely assist you!
These wicker baskets can stack inside of each other allowing for convenient and easy storage when not in use. Please note that these products are handmade and the sizes may vary ±1 inch.